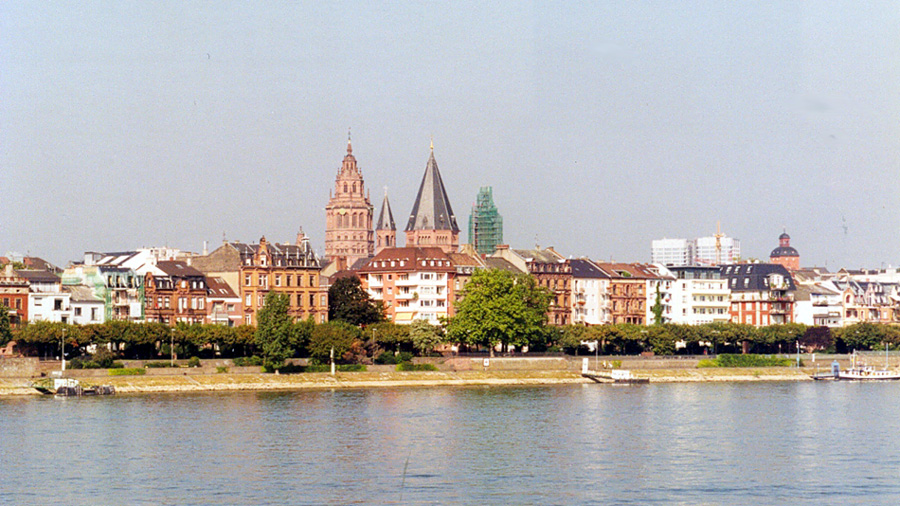 Description
Mainz is a very vivid city where ancient history meets young culture. As one of the most important cities of the Roman Empire north of the alps Mainz offers a great range of historic sites to visit. Our city is also the home of Johannes Gutenberg, the inventor of the modern printing with his most known work the "Gutenberg-bible". He is also eponym to our university which was founded 1477. 2011 Mainz became "City of Science". As it is one of the ten biggest universities of Germany Mainz has a very young and collegiate population with about 40ooo students. Especially in recent years the student's culture is developing quickly and you can find lots of "hipster" and students' bars and cafes. Furthermore, Mainz is the capital of the biggest German wine-growing district "Rheinhessen" and one out of ten "Great Wine Capitals" all over the world, next to Bordeaux, Cape town and Napa Valley. So, whoever loves the pleasure of good wine is in the right spot! Mainz is home to the German Wine Institute and you can taste wine from many local vinters. We do not only drink wine but also love to celebrate, so make sure not to miss "our 5th season" carnival, which is literally a great thing in Mainz! Especially in February you shouldn't wonder if you see colorfully and crazily dressed people in the streets.
ELSA-Mainz e.V. was founded 1991 and is a very motivated local group with about 330 members. We are always looking for new study visit partners and will happily show you around our lovely city, located next to River Rhine.
City, Country
Mainz, Germany
Methods of getting from the airport(s)/train-station to the City Centre/Hotel
The airport Frankfurt am Main (FRA) is only a 30 minutes train ride from our city center. It has a direct connection with railway line "S8" to the main train station "Mainz Hauptbahnhof" and they run every half an hour. The airport Frankfurt Hahn (HHN) is smaller and only smaller/cheaper airlines approach it. Landing there, it is possible to take a shuttle bus to Mainz Hauptbahnhof which costs about xx € for one ride and takes about 70 minutes. Arriving by train you get off at Mainz Hauptbahnhof which is basically located in the city center.
Ideal length of Visit
3-5 days
List of law-firms/firms/Institutions that the groups could visit
District Court, Faculty of Law, state parliament, ministry of justice, smaller law firms (e.g. with focus on wine law)
Draft Academic Programme
Visit Johannes-Gutenberg University and attend some workshops or lectures there. We recommend you to plan a day trip to Frankfurt am Main and visit one or two of the many big law firms. You can find several smaller law firms in Mainz as well or visit the court house. Mainz is home to one of the biggest television broadcasting transmitters of Germany (ZDF) which you can visit and learn a lot about media law.
Contact information
info@elsa-mainz.de
Maximum number of participants that can be hosted
available upon request